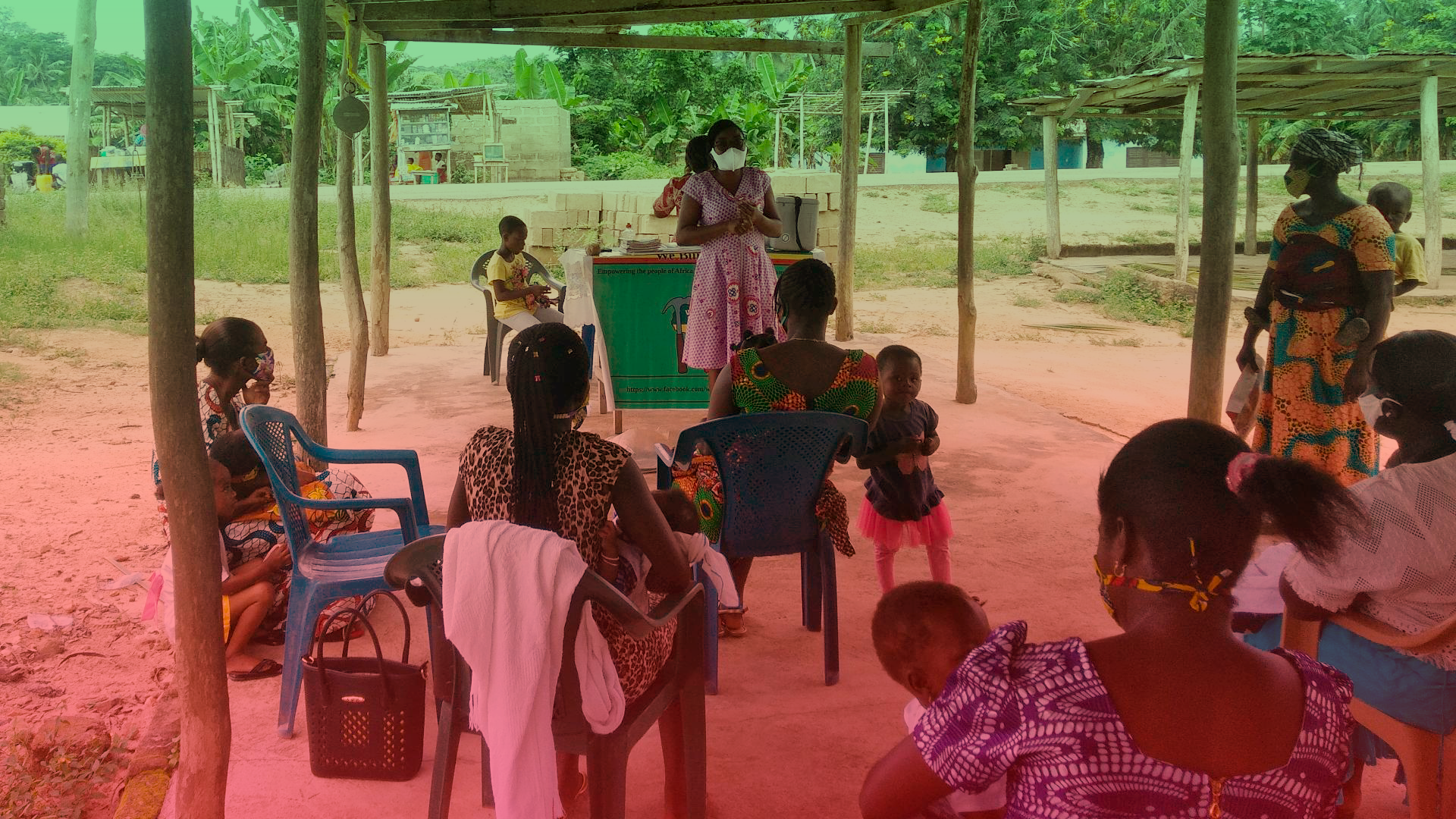 We improve lives
We empower communities
We create sustainability
We promote healthy lifestyles
We engender self-sufficiency
We strengthen infrastructure
The We Build Africa Organization (WBAO) is a not-for-profit and non-partisan, non-governmental organization. WBAO exists to empower developing and under-served communities in Ghana to develop healthy lifestyles, build infrastructure, and promote self-sufficiency. We work towards the goal of a more equal and ecologically sustainable world, village by village.
Healthcare
WBAO believes that African communities must take responsibility for our own collective health. We organize nurses, doctors, midwives, and other medical personnel in an effort to improve the health of the Ghanaian people through the following:
1. Community health workshops
2. Community health workers' training
3. Establishment of community health clinics
We need your support to continue our mission. Help us bring empowerment and sustainability to deprived communities in Ghana. Help us make our vision of an empowered, sustainable, and egalitarian Africa a reality!
See current news that relates to our mission, as well as regular updates about our current projects!